Stacy at
Simpson's Superstars
is having an awesome giveaway and being I live in Florida I just have to post!
All 15 giveaways are by 15 wonderful bloggers right here in Sun-Shiny Florida:) So head on over, check them out and follow along to win!
Daily 5 -Chapter 4: Read To Self
Laura from
Tattling to the Teacher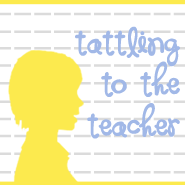 Jennifer from
First Grade Blue Skies

and
Tales from Outside the Classroom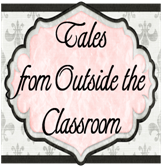 are hosting this week. Check them out for great ideas and a giveaway or 2.
Chapter 4 covers Read to Self.
This includes the 3 ways to read a book:
1. Read and talk about the pictures
2. Read the words
3. Retell a previously read book
Launching Read to Self focuses on building stamina and setting expectations.
The Sisters create an I chart (I for independence) and list what the children and teacher will be doing during read to self. The magic occurs when the children model examples and NON EXAMPLES! The children that act inappropriately in the non examples then model the correct way to act, showing everyone (and themselves) that they CAN make GOOD CHOICES!
We also see in Chapter 4 WHY it is SO IMPORTANT to start with reading for a short period (3 minutes) so everyone has the opportunity to be successful. A minute a day is added and practiced until primary grades can reach about 30 minutes!
I would love to hear from other teachers to see if each of your Daily 5 components will last for 30 minutes in your room. I am trying to figure out how to get it all in! I was thinking 20 minutes max. Any thoughts?