Happy Saturday! I have joined my sweet Florida blogging buddies in a Florida blog hop! It was a beautiful day here in Florida and I took my boys to our first beach trip of the season:)
There are 11 stops on this blog stop and I am the...
I love to use activities and games with my students that are simple to follow and target the skill we are working on. I have been working on several games to use during intervention groups, small reading groups and independently at the word work station during Daily 5. The games incorporate spelling patterns and decoding words in real and nonsense games, pattern sorts and "Bang!" with theme.
I have bundles a few of these games together in Reading and Spelling Patterns Part 2. You can check out this TPT pack
HERE
or click on the picture below. It is even on sale this weekend for 20% off! These games are also available individually in my TpT store.
In celebration of reaching 300 followers, I have also posted a FREE unit to TpT this week. It is called Bow Wow and is a game that practices the /ou/ sound spelled ou and ow. You can download it from TpT for free
HERE
or on the picture below. I have included a few larger pictures so you can see an up close and personal view of the pages!
You can also check out my
300 follower giveaway HERE
or by clicking on the picture below to win Reading and Spelling Patterns Part One and Part 2 in addition to another 6 units by some wonderful bloggers!
Thanks for stopping by! Your next stop is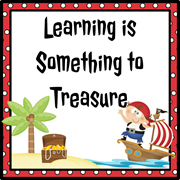 If you'd like to start at the beginning of the hop, you can head over to Tamara's blog, Mrs. Russell's Room. I had the privlidge to meet Tamara at one of our county's trainings. She is an amazing blogger with so much to share. She has become a dear friend. Thanks Tamara for organizing our Orange 'ya glad it's a Blog Hop.