OK, in case you haven't seen the BEST pencil sharpener in the WORLD, stop what you are doing and check this out. It is a QUIET, MANUAL pencil sharpener made by Troy at
Classroom Friendly Supplies
. Not only does it
not
sound like nails on a black board so I can keep teaching, but it sharpens the SHARPEST pencils EVER~EVERY TIME!!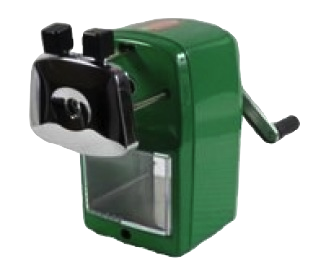 I think it is super cool that Troy is an elementary school teacher who started this business on the side. I love supporting local businesses, teachers and the little guy. How many electric pencil sharpeners have you purchased only to have them die half way through the year? This will be the best $24.95 you will spend and it has FREE shipping!
The sharpeners come in Groovy Green, Cool Blue, Firehouse Red and Midnight Black. As if that is not exciting enough ( I love red!), the more you buy, the more you save on the price. The sharpener can be mounted or portable. I prefer portable:)
So I headed to school today to try this out and I sharpened 24 new pencils for my little firsties. They will be super excited to have a new sharpened pencil in the morning along with our new sharpener.
You can check out their website to order, see how to videos and to read feedback and reviews.
Finally, Mrs. Hudgeons at
Smitten with Second
is giving away 2
Heart Poppin' Valentines Day Fun
Units over at her adorable blog. Head on over and check it out!
Time to wrap up the lesson plans and get ready to return to school tomorrow. Its my first day back and I am not looking forward to the 6:00am alarm! Ready or not, here we come.