I love joining in with Kasey at
Doodle Bugs Teaching
with Five for Friday. I hope you enjoy it as much as I do:)
How exciting that TpT reached 100,000 followers on Facebook! They announced only on their Facebook page that they are having a FLASH SALE and giving 10% off all purchases if you use the code
fb100k
. In addition to that, I am joining in and am putting
my store on sale
with 20% off. That means you get a combined savings of 28%.
Fall soccer has started so we are on the fields 3 nights a week for practice and Saturday morning for both games. Zach is always my one to ask for a picture, but I will grab one of Justin next weekend!
I love ALL the writing activities by Lori Rosenberg over at Teaching with Love and Laughter. The kids "get it" when they use the tree map to organize their web. The final connection is made as the web is then transformed into their writing piece. It help all my little firsties be successful! She is my go to teacher for fabulous writing ideas:)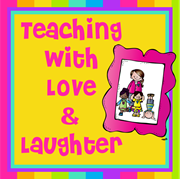 Click on Lori's button to hop over to her blog...but don't forget to hop back!
All I have to say is
BE A BUDDY, NOT A BULLY!
My kids love earning their dog tags, but I adore this one! This is probably one of the most important lessons of the year! This is what will make my firsties "College and Career" ready. Nobody likes a bully! Thanks to Miss Nelson for promoting this positive incentive. You can check out her blog
HERE
!
And last but not least... first grade classes spent Friday afternoon working on our S.T.E.M (Science, Technology, Engineering and Math) activity. The children learned about planning and creating bridges. I have to say we need a little more practice, but they LOVED every minute:)
After the bridges were built, we placed a piece up paper on top and to see if they would hold a teddy bear counter... Back to the drawing board:)
PS- Don't forget the code- fb100k