I am linking up with my Firstie Friends in a super fun Product Swap. These teachers are super talented and are my go to place when looking for top notch first grade products!
I was partnered with the super sweet Haley from
My Silly Firsties
and knew exactly what I wanted to try out!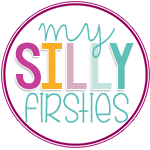 It was
Animal Antics
of course!! This product is
AMAZING
. It was aligned with standards that we are currently working on with an animal theme! What firstie doesn't LOVE animals? I also appreciate the theme can be used at ANY time of the year so ALL teachers can utilize this product based on their students' needs!
The
Math skills
included place value, greater and less than, money, time, number order, less and more, and fact families. The ELA activities included beginning and ending sounds, scrambled sentences, sight word practice, parts of speech and an animal match. That's a lot of options!
Word Safari
was the perfect addition to our word work center this week! The students reviewed nouns, verbs and adjectives and then picked a card from a pile and decided how to categorize it. I had my firties explain why they put it where they did to their partners. As I listened, I heard one student coach another, "Well, is it a person, place or thing?" So sweet:)
We used
Wild Order
to follow up greater and less than and order groups of numbers. I had my students underline the tens place of each number and then compare greater, least and in between. I used this as part of my formal observation and my administrator LOVED it. I also put the recording sheets in plastic sleeves to be used with dry erase markers that could be erased after they were checked.
And last but not least...
Less and More
! I love all the colorful graphics of these activities, but I am super excited to share that each and every activity in this unit comes in
C
O
L
O
R
and BLACK and WHITE! That in itself is worth its weight in
GOLD
! I can't tell you how many times I went to print something only to find out I am out of a particular color. Just pull out some colored cardstock and you are good to go! We will be playing Less and More net week and I can't wait.
This linky was opportunity to partner up, select a product from a partner and then use it in your classroom over a two week span. So many amazing products to "TEST DRIVE"!
If you would like a chance to WIN each of these amazing products, follow up through Rafflecoptor and a lucky winner will be selected! fabulous products:)
A shout out goes to Cassie from
Adventures in Teaching
for setting up this product swap! We appreciate all your time and hard work behind the scene:) Don't forget to check out the blogs below to read all about these fabulous products.